Moreno Valley
23880-23962 Alessandro Blvd, Moreno Valley, CA
Moreno Valley
23880-23962 Alessandro Blvd, Moreno Valley, CA
Moreno Valley
23880-23962 Alessandro Blvd, Moreno Valley, CA
Moreno Valley
23880-23962 Alessandro Blvd, Moreno Valley, CA
Moreno Valley
23880-23962 Alessandro Blvd, Moreno Valley, CA
Moreno Valley
23880-23962 Alessandro Blvd, Moreno Valley, CA
Moreno Valley
23880-23962 Alessandro Blvd, Moreno Valley, CA
Moreno Valley
23880-23962 Alessandro Blvd, Moreno Valley, CA
Moreno Valley
23880-23962 Alessandro Blvd, Moreno Valley, CA
Moreno Valley
23880-23962 Alessandro Blvd, Moreno Valley, CA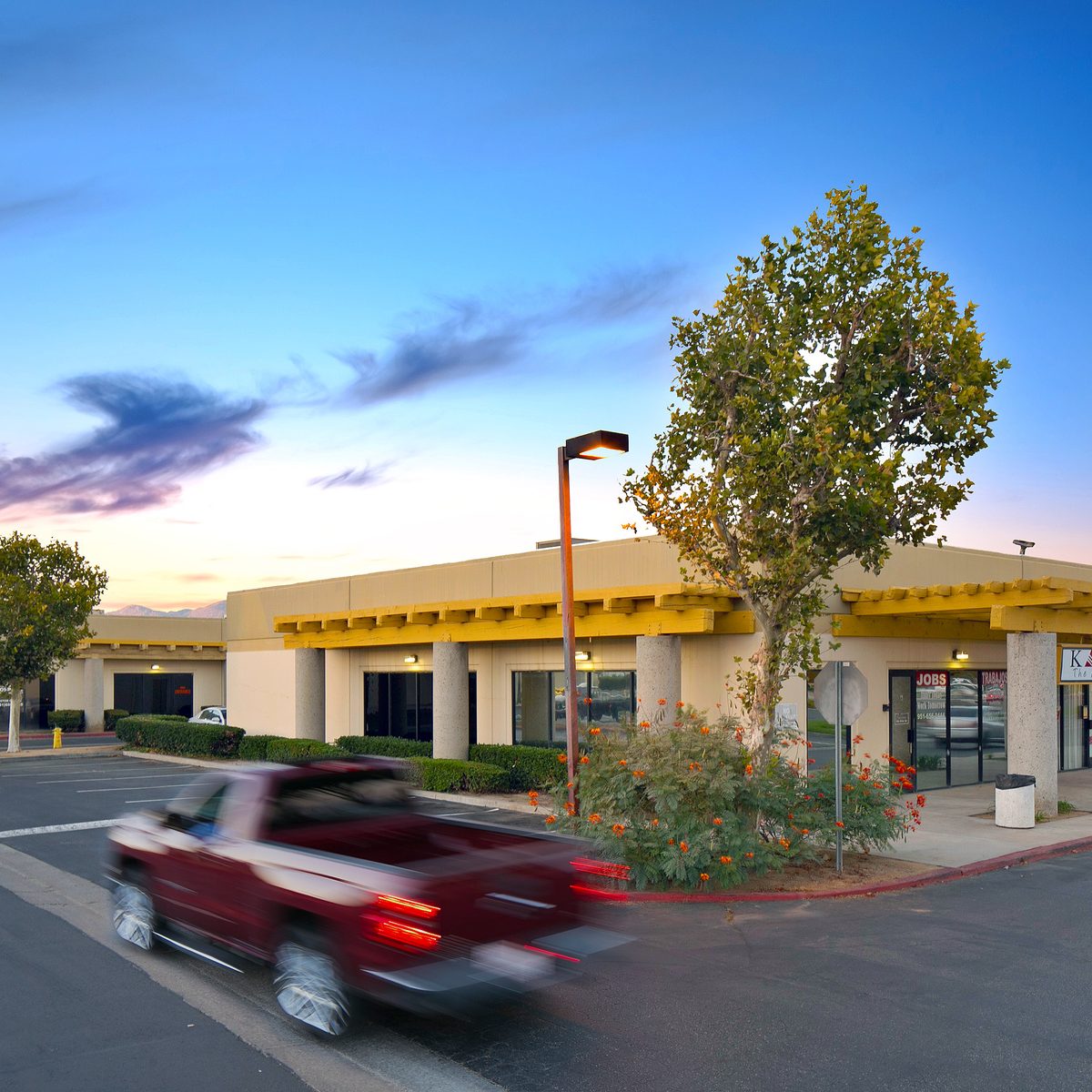 Total Square Feet
111,060
Year Built/Renovated
1986
Space Available
For Lease
Description
Moreno Valley Commerce Center is a 110,946 square foot, centrally positioned, multi-use business park with excellent access to the 60 and 215 freeways. Retail, automotive, office and industrial uses are found within the center, contributing to a great tenant mix and tons of walk-in customer traffic! Moreno Valley is located southeast of the city of Riverside in Riverside County, California.
Highlights
Great location with Direct access to the 60 and 215 freeways
Clean business park environment with on site property management
Retail , automotive , office and industrial type tenants are in this business park.
Leasing Contact
Liz Velasco
951-656-5655
lvelasco@theabbeyco.com
Leasing Contact
Eamonn Pardini
562-216-1637
epardini@theabbeyco.com
More Properties For Lease
lease
Total Square Feet
68,513 SF
Year Built/Renovated
1974/2015
Space Available
For Lease
lease
Total Square Feet
125,962 SF
Year Built/Renovated
1981/2020
Space Available
For Lease
lease
Total Square Feet
45,100 SF
Year Built/Renovated
1986/2015
Space Available
100% Leased
lease
Total Square Feet
68,513 SF
Year Built/Renovated
1974/2015
Space Available
For Lease
lease
Total Square Feet
125,962 SF
Year Built/Renovated
1981/2020
Space Available
For Lease
lease
Total Square Feet
45,100 SF
Year Built/Renovated
1986/2015
Space Available
100% Leased